Lab for Family Wellbeing & Justice
Affecting Change Through Research, Training, Advocacy, and Reform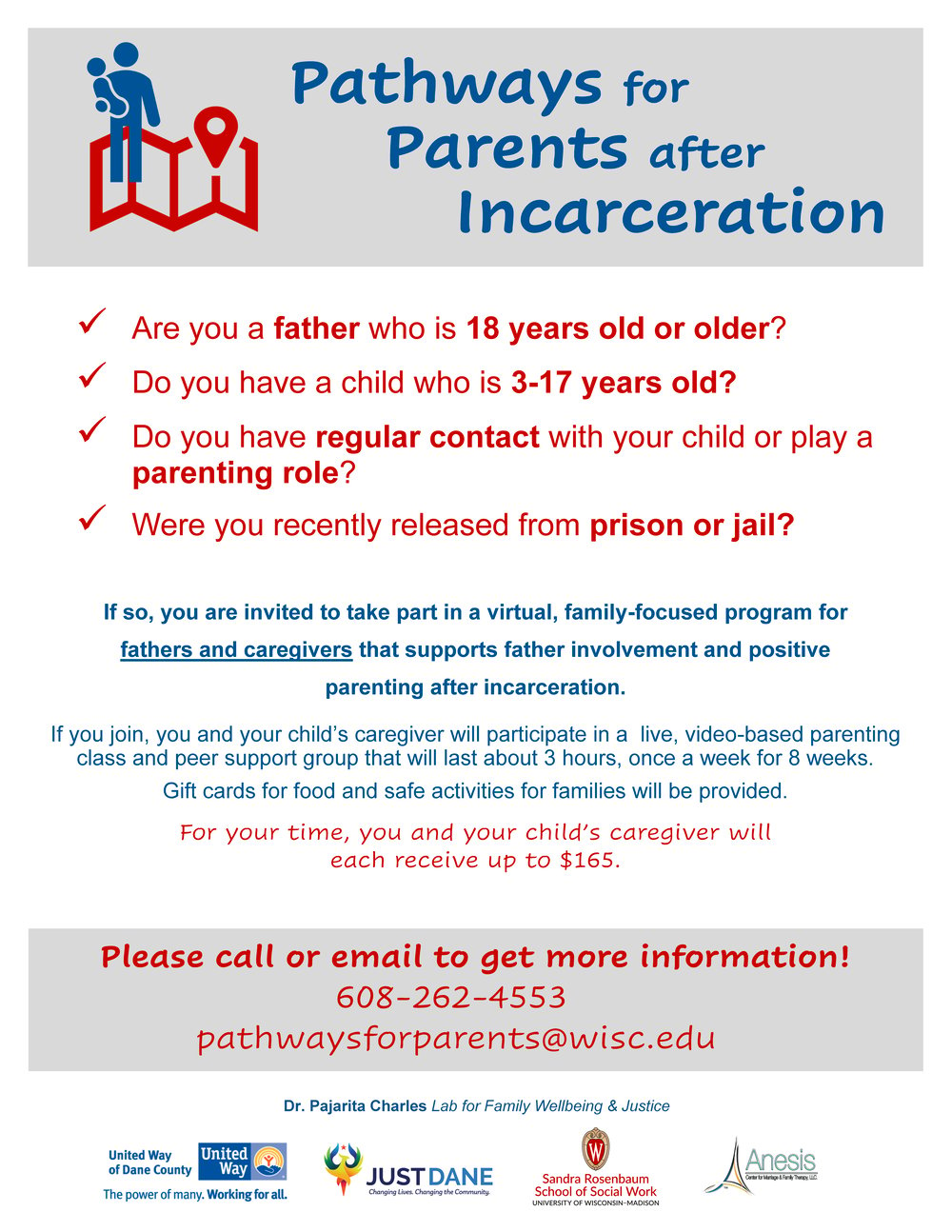 Recruiting now!
We are currently recruiting for Pathways for Parents after Incarceration.

If you or someone you know is a father impacted by incarceration, we want to hear from you!

If you are interested, please fill out the survey down below

Survey Link




---
Please contact us at 608-262-4553 or [email protected]

---
Pajarita Charles
Principal Investigator
Pajarita Charles is an Assistant Professor at the Sandra Rosenbaum School of Social Work and an affiliate of the Institute for Research on Poverty, the Center for Law, Society, and Justice, and the Justice Lab at the University of Wisconsin-Madison. Her research centers on the development, implementation, and testing of family-focused preventive interventions to promote positive outcomes for children and families affected by the criminal justice system. Dr. Charles' efforts foster research, practice, and public sector partnerships to build capacity for reform and the reduction of the footprint of the criminal justice system. She is a co-leader of the national Promote Smart Decarceration grand challenge network for the American Academy of Social Work and Social Welfare and frequently collaborates with local and state organizations to provide expertise and guidance on issues pertinent to families impacted by the criminal justice system.